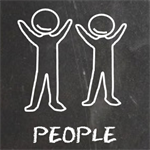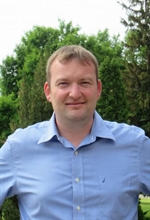 PhD Chemistry, National University of Singapore, 2005.
Diplôme Ingénieur Chimiste (M.Eng.), Ecole Nationale Supérieure de Chimie de Montpellier (France), 2001.
Member of INAF.

Teaching:
Separation Techniques in Food Analysis (FDSC 315)
Analysis of Food Toxins and Toxicants (FDSC 334)
Food Safety Risk Assessment (FDSC 626 – from 2015)

Full CV
Publications [See ResearchGate]

Postdoctoral researcher, See ResearchGate

Nausheen obtained her Bacherlor's degree with Honours from Queen's University in 2012. In 2016, she completed her Ph.D. under the supervision of Prof. Diane Beauchemin in the Department of Chemistry at Queen's University. Her research focused on the food safety analysis of rice using various analytical techniques. She briefly worked with Dr. Beauchemin and Dr. Jerkiewicz on the Ni Electro Can project to develop a method for the speciation analysis of Ni in alkaline matrices. Currently, she is a postdoctoral fellow at McGill University, co-supervised by Dr. Karboune and Dr. Bayen. Her research focusses on studying various natural food extracts in order to determine anti-oxidant and anti-microbial properties using LC-MS.

Annie von Eyken Bonafonte
Honours Degree in Organic Chemistry, 2013, IQS Universitat Ramon Llull, Barcelona.
MSc in Analytical Chemistry, 2014, IQS Universitat Ramon Llull, Barcelona

My research interest is about the analysis of trace organic food contaminants. I am currently working on the occurrence and stability of antibiotic residues in food of animal origin, and the impact of their degradation products after different food processing methods from a risk assessment point of view. In the past, during my Master Thesis, I developed an analytical method for the detection of Dechlorane Plus and related flame retardants in seafood using GC-HRMS.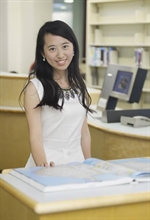 BEng. Dalian Ocean University, China
MSc in Food Science, McGill University

My research focusses on the effect of processing and cooking on food. During my MSc, I worked on the effect of processing on chemical residues in food, especially the antibiotics. Now, I am working on plasticizers in food and their fate under cooking.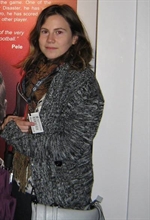 B.Sc Environmental Sciences McGill University
I obtained my bachelor's degree in environmental sciences, specifically environmental health. My research focuses on the fate of veterinary drugs in seafood following processing and the influence of the food matrix on the stability of the drugs.


B.Sc Food Sciences McGill University

My research focuses on the detection of endocrine disrupting chemicals and their metabolites, mainly flame retardants, in food and breast milk from Montreal and South Africa. My research is part of an international multidisciplinary team grant research project: Endocrine Disrupting Chemicals: Towards Responsible Replacements (mcgill.ca/edc).


Bsc, Chemistry -Minor in Food Science. The University of British Columbia, Canada
Research: My research will focus on the tracking of antibiotics and other chemical residues in seafood products during processing or cooking.


Previous graduate students
Lin Hefei, MSc Food Science (2015-2017)
Tian Lei, MSc Food Science (2015-2016)